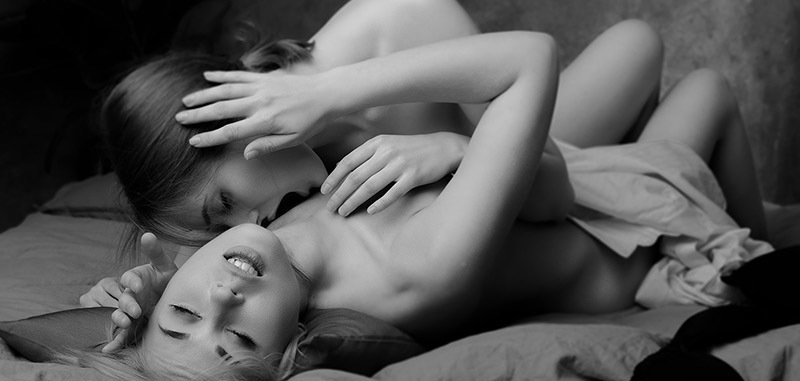 (Love is borderless)
What is a strap-on dildo?
Strap-on Dildo is a sex toy that includes a dildo and harness. The main use is to attach the dildo to the harness, and then the wearer puts the harness with the fixed dildo on the hip and then has sex. Strap-on is mainly used for penetrative sex, which can be either vaginal sex or anal sex. Strap-on dildo is not limited to lesbians. When a woman wears strap-on to penetrate a man, the act is known as pegging.
View more on why straight men like pegging
How do lesbians usually have sex?
A lot of people have the misconception that since lesbians don't like men so they don't need sex and they usually just kiss. Well, we can't blame them, after all, most schools and parents tell their students or kids that sex is about a man's penis going into a woman's vagina..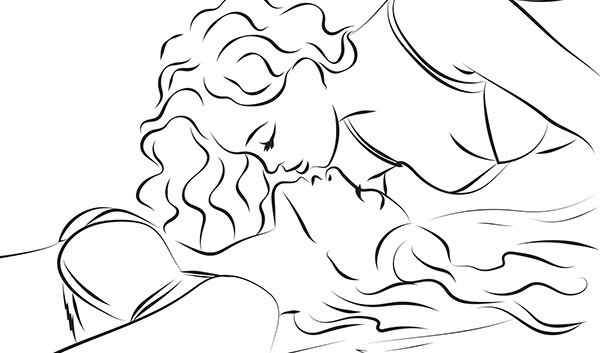 Love is simple and pure, lesbians are also normal people, they also have sexual desire in front of the people they love.
Basically, there's not much difference between a lesbian's sex and a heterosexual sex, at least not in important ways.
Some lesbian couples enjoy deep kisses and hugs, while others enjoy oral sex, using their tongues and lips to delight each other.
Some lesbian couples like to use their fingers or hands, such as fingering, clitoral play, anal play, fisting, breast and nipple stimulation. And some will do positions like 69 or scissoring.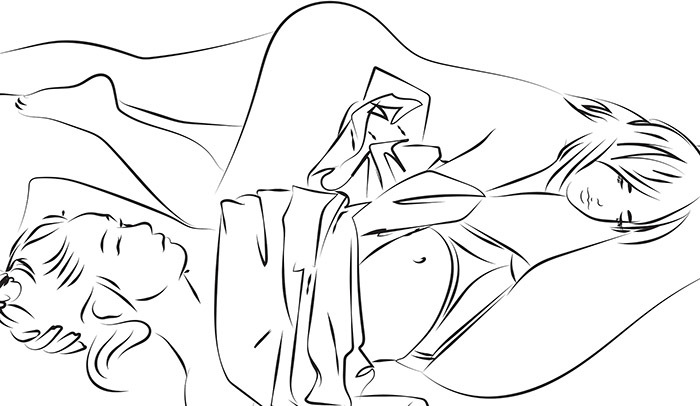 Some lesbian couples like to use a variety of sex toys, vibrators, anal plugs, and of course, strap-on( For penetration.)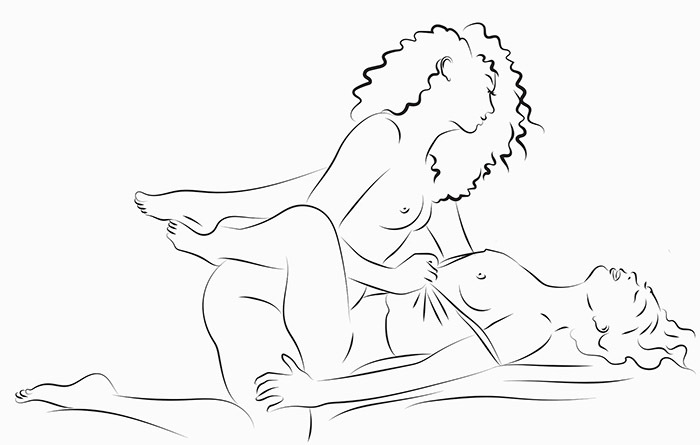 Some lesbian couples also like BDSM and cosplay.
Lesbian sex can be rough and fast-paced, or slow and gentle.
There are a variety of styles and moves, and every couple can do and defineit any way they want.
Why do lesbians use strap-on
Although studies have shown that most women can't have an orgasm through vaginal intercourse, most women have orgasms primarily through stimulation of the clitoris or the G-spot. But there are still some women who enjoy vaginal intercourse and enjoy being penetrated. Just as some men prefer to have an orgasm through anal sex, strap-on is just a way to have an orgasm.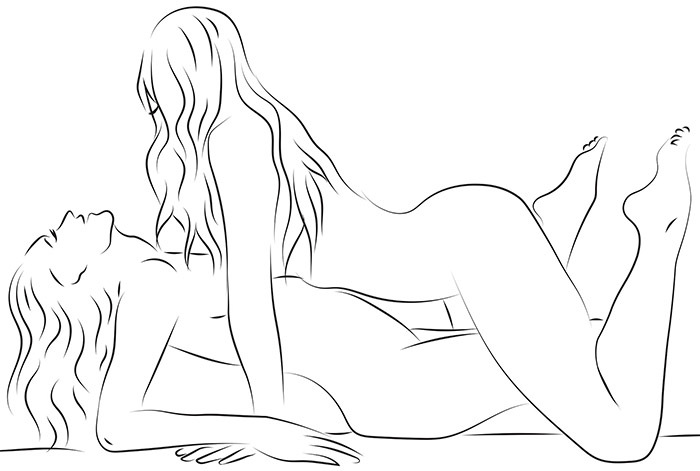 Strap-on has nothing to do with gender, it's all about enjoying sex. For most people, they also want to orgasm in a variety of ways and positions, so strap-on is just a tool for achieving orgasm.
That's why RoomFun originally designed its Strap-On range, to provide couples of different genders more ways to have orgasms.
What's so special about RoomFun's Strap-On Series?
Roomfun's strap-on series of products are specially designed by roomfun's lesbian designer based on her own needs and the suggestions of lesbian friends around her. There are currently three products in this series, each with its own characteristics.
1.Strap-On Dildos For Beginners
The dark pink Strap-On Dildo is designed for those who have not yet had extensive vaginal or anal sex experience.. This dildo is soft and slender. The ergonomic curve design allows this dildo to easily penetrate into the vagina or anus to stimulate the G-spot or prostate, but it is not easy to cause pain. The harness is easy to wear, very suitable for beginners.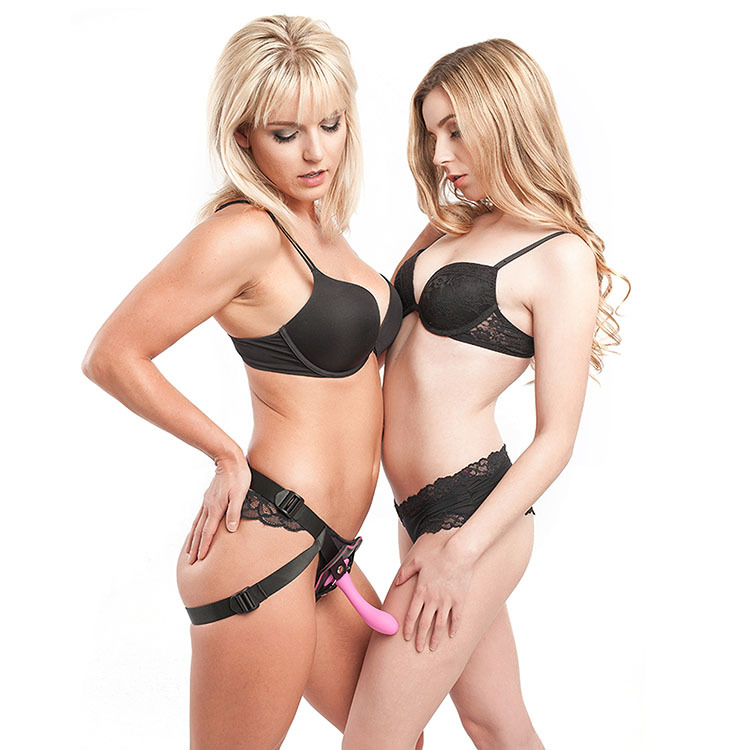 (Strap-On Dildos For Beginners)
The strap-on Dildos are available in two shapes. One is a basic dildo with horizontal stripes that rub against the G-spot and stimulate the prostate when penetrated. The other is a penis shape with a glans head, which mimics the shape of a male penis. Each kind of dildo comes in a different size, and the customer can choose the appropriate size according to their experience in fingering.

3.Double vibrator strap-on dildo
The Double vibrator strap-on dildo is specifically designed for both parties to orgasm. Two powerful motors and 5 different vibration modes can provide both of you with pleasure and intense orgasms at the same time. The one be penetrated will get G-spot or prostate orgasm, and the wearer will get clitoral orgasm.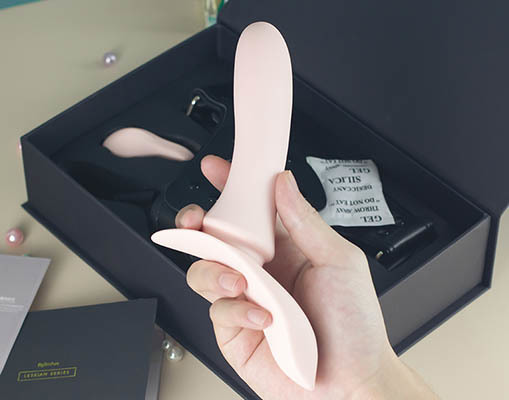 (Double vibrator strap-on dildo)