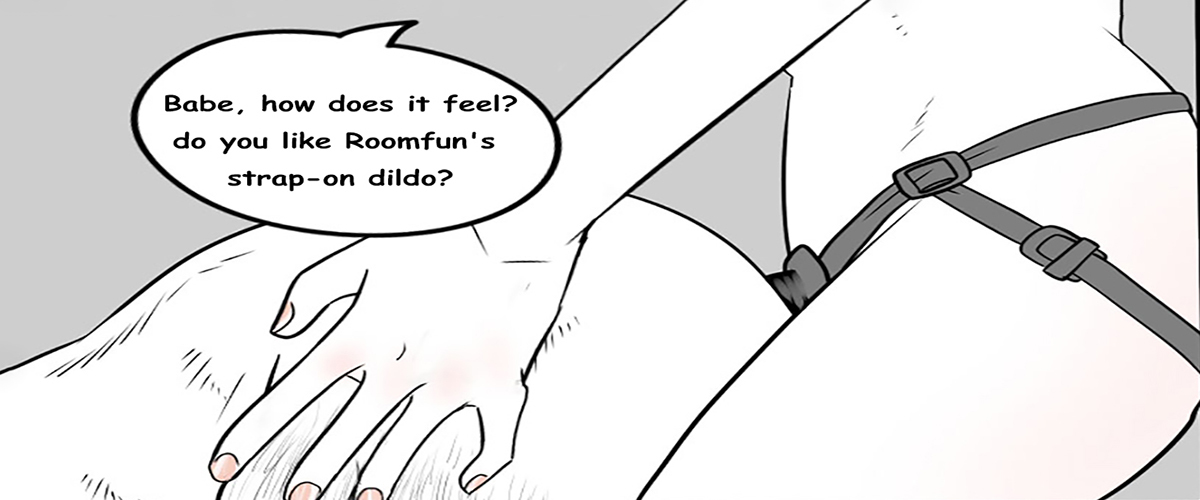 You may have heard of pegging, but in case you haven't, pegging is a sexual act in which a woman wears a dildo to penetrate a man. Pegging may come as a surprise to you because it is not anal sex between gay males. It refers to anal sex between a man and a woman, except that in this case the man is the one being penetrated. In fact pegging has become more and more common in daily life. In the TV series Broad City, Abbi Jacobson penetrated his male neighbors with strap-on dildo.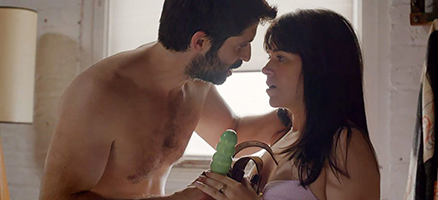 (TV series Broad City)
When Roomfun first launched the Strap-On Dildos series, we assumed that the customers for the series would be mainly lesbian couples. But to our surprise, we received many emails from male customers asking questions about strap-on dildos. After talking with these male customers, we finally knew why they would buy strap-on dildos.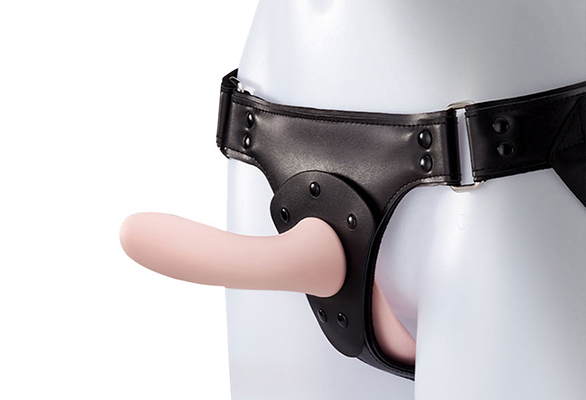 (Double vibrator strap-on dildo)
Here, 5 straight male customers from Roomfun share their experience with pegging (They were informed and consented to this sharing and anonymous, of course).
J, 58
"I suffered from erectile dysfunction after the age of about 55 , which made it difficult for me to get hard during sex. Ironically, my wife can always use vibrators, but I can't get pleasure and orgasm through normal sex.. which is so frustrating. My doctor told me that the prostate is the g-spot for men, and men can also get sexual pleasure through anal sex. Under the doctor's advice, my wife and I tried pegging, and until now we do it at least once a week"
H, 33
"My wife is bisexual. She used strap-on dildos with her ex-girlfriend before. She told me that anal sex would be great, so I tried it too. Turned out it was really good."
P, 28
"My wife has always been interested in my anus. She always likes to have anal sex with me. She told me that anal sex is very stimulating and I should try it. Out of curiosity, I tried anal sex, with my wife, of course. Now pegging is just an ordinary part of sex for us, nothing to be surprised."
S, 39
"Being a sub, I obeyed my mistress unconditionally. She likes pegging and I choose to enjoy it."
T, 23
"It was my girlfriend's idea and the thought of me being pegged under my girlfriend like a bitch really excited me. I guess I'm a bit of a masochist."
After learning about the pegging experience of the above 5 straight men, have you broadened your horizons?
A lot of conservative but erroneous ideas are that straight men like to be penetrated is because they are potentially gay. After all, for most straight or men who are deeply influenced by patriarchy, being pegged or penetrated is taboo, and no one is allowed to do anything weird to their anus. What these men don't actually know is that the prostate, the walnut-size gland found under a man's bladder is the male g-spot. It is easily accessible via the anal and it can give men intense physical pleasure, enough to drive them crazy. What else can be said? They must have missed a lot!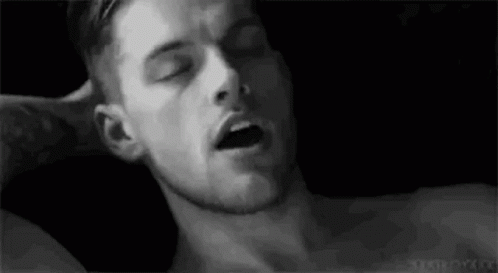 Sex should be free and unfettered, and everyone has the right to pursue physical pleasure. Just enjoy yourselves!